You're always looking for breakfast options to serve with your Zaycon Fresh Premium Hickory Smoked Bacon or Pork Sausage Links, right?! Well, wouldn't you know it, January 18th marks the calendar for National Blueberry Pancake day.
Of course, your breakfast consists of delicious Bacon or Sausage and maybe even a USDA Choice New York Strip or Ribeye Steak, but what about some delicious main courses for breakfast?
Here's 10 Blueberry Pancake Recipes you may need in your life:
Blueberry Pancake Bites by The Frugal Navy Wife
An easy snack and breakfast that would pair well with a strip of bacon, on the run! Get the recipe!
2. Lemon-Ricotta Overnight Pancake Casserole with Blueberries by French Press
This springy pancake casserole will make your morning a surprise with this delicious recipe!
3. 3 Ingredient Protein Pancakes by The Nutrition Twins
You'll flip for these Blueberry Protein Pancakes! These jacks are super easy to prepare and have just a few ingredients you likely already have at home for this recipe!
4. Grain Free Paleo Blueberry Pancakes by Kitchen Stewardship!
Need a Paleo breakfast option? When blueberries are in season so this blueberry pancakes recipe can be a regular feature recipe.
5. Fresh Blueberry Pancake Syrup by Tikkido!
Are you a fan of traditional pancakes? Or maybe you love making delicious pancaked from a mix. Here's a great way to get blueberries on your pancakes with this recipe!
6. Blueberry Buttermilk Pancakes by Pasadena Daisy!
Discover for yourself that pancakes from scratch are so easy and totally worth the effort. Get the recipe!
7. Blueberry Pancake Cupcakes by Your Cup Of Cake!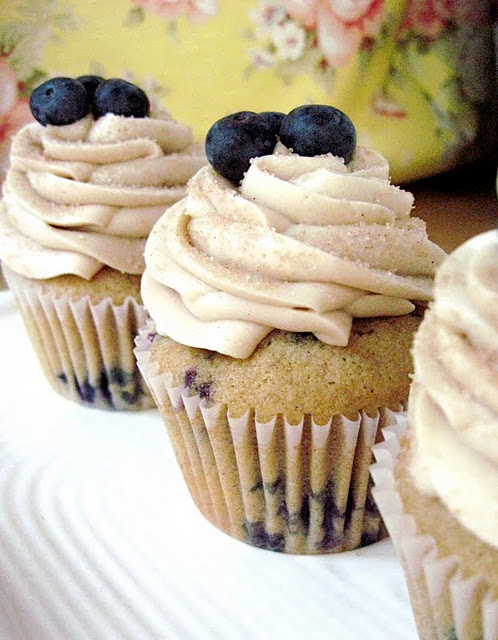 Making cupcakes out of a favorite breakfast pancake may be genius! Get the recipe!
8. Oatmeal Blueberry Pancakes by The Era of Sarah!
Flip, and enjoy with a side of fruit! Get the recipe!
9. Blueberry Pancake in a Jar by Boy and the Rabbit!
Enjoy a jar full of cake magic with this recipe!
10. Blueberry Pancakes In A Mug by Gemma's Bigger Bolder Baking!
There is no griddle needed here. You can now make a pancake in the microwave in just a few minutes with this recipe!
Did we miss something? Let us know what your favorite breakfast recipe is.
Remember to Be Social!
Snap a creative pic of your freezer stash or a delicious photo of your dish featuring Zaycon Fresh products. Use #Znapshot and tag us on Instagram and Twitter, or post on our Facebook page!